This website uses cookies to help make your browsing experience the best it can be.

HOME . . ABOUT . . SCHEDULE . . LINKS . . IN PRINT
EDITS . . AWARDS . . STORY CHECKS . . CONTACT

2023 - December 5th
I'm excited! In November, I published my first children's coloring book under the pen name of JesPiddlin. Check it out!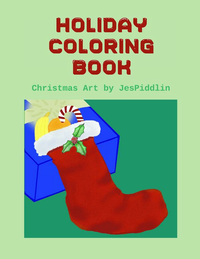 I know. I was supposed to be a writer, not an illustrator, but while teaching the grandkids to draw, I got the itch to learn more about it. So, I've been sketching pictures for a couple of years. I have some adult coloring books I'm working on, too. I don't like coloring as much as I enjoy drawing the pictures.

Don't worry. I have some children's books with stories coming soon!

The fifth annual La Viness Short Story Writing Contest winners were announced yesterday. Learn who won at the contest website: www.jespiddlin.com/writingcontest. Congratulations to all the winners! This year was the toughest yet. We had some very polished stories submitted. I'm thankful for all six of my judges who help me determine the winners of my contests. If you go to the website to see who won, please take a moment to scroll down a little farther (on the front page) and click on the link to help us choose next year's theme words. Thanks for the help!

As many of you know, I've been writing about cozy mysteries for Writers Monthly PDF. That will soon change. In 2024, I'll be sharing tips on writing for children. The e-magazine has some great information for writers, and we also publish a short story and a poem each month. Have we published any of yours yet? Visit the website to learn more.

If you're looking for some short reads for FREE, Smashwords is having their End of Year Sale from December 15th - January 1st, and lots of books will be on sale, but ours are free! Check out my Smashwords page at www.smashwords.com/profile/view/ReneeLaViness and my husband Gene's page at www.smashwords.com/profile/view/cgenerun.

Well, it's December. That means the Christmas season is here, and a new year is soon to arrive. Please take the time to relax and enjoy the holidays. Be safe and stay warm as you get through the winter. And if you're on the other side of the weather, I hope the sun is kind to you and yours. Pray for the world. We are in tough times. I wish people could find a way to work out their problems without wars. So many innocent people are paying the price for poor leaders who don't know how (or don't want to try) to work things out. Pray for that peace.

Merry Christmas and Happy New Year, y'all!

.

HOME . . ABOUT . . SCHEDULE . . LINKS . . IN PRINT

EDITS . . AWARDS . . STORY CHECKS . . CONTACT

.

.

.
.
PREVIOUS MESSAGES:
.
2023 - October 21st
Woohoo! Today is the Craft of Writing Conference in Tulsa, Oklahoma. I'll be teaching how to drop your word count and make your story better at the same time. At my author table, I'll be giving away pages from some of my upcoming coloring books, a page full of hidden words, and copies of my Story Checks. I'll also have a box for donations to the Ronald McDonald House for Christmas. I love giving them the gift of words for the holidays!
Make sure you stop in for my class. I'll be looking for you!
~ ~ ~ ~ ~ ~ ~ ~ ~ ~
2023 - October 2nd
We've had one grandchild at a time staying with us for the past 3 1/2 to 4 months. I am currently catching up on sleep and housework, but life goes on, so I'm trying to get back to it.
My holiday coloring book is almost ready to sell, as indicated by the banner at the top of my page. I can't wait to see it in print!
The Craft of Writing Conference (CWC), in Tulsa, Oklahoma is almost here! Click on the link to sign up. I hope to see you in my classroom on October 21st.
If you haven't subscribed to Writers Monthly PDF e-magazine, please do. (Subscription info at website.) We are a young publication, and we work hard to bring writers great content and news. I have a monthly article about cozy mysteries, and I frequently post information about other things. I'm excited about the monthly themes we'll have for the 2024 issues: things like contests, conferences, and illustration. We are always looking for short fiction and poems to publish too. If you have a little something you'd like published in the e-magazine, send it in!
I just finished creating a few more adult coloring pages, and I'd like to share one. I hope you enjoy it. Click on the thumbnail image to go to the page and download a copy to print.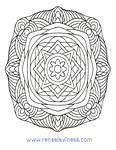 ~ ~ ~ ~ ~ ~ ~ ~ ~ ~
2023 - August 28th
I apologize for being so absent this year. I've spent a lot of time updating websites and Facebook pages, and posting links all over the place for my events, conferences, and other things I support. Over the summer, our grandchildren come to visit, and I also volunteer regularly as a writing teacher. On top of my normal crazy schedule, I had a terrible allergic reaction to some food a couple of weeks ago. It took two visits to the E.R., two rounds of meds, and a lot of down time to get through all of that. I hope to be much more present the rest of this year. I have a lot of things I'm working to bring you.
The DEADLINE for the La Viness Short Story Writing Contest is August 31st, so hurry and get your entries turned in. Cash prizes are $100, $75, and $50. There is a $10 entry fee for up to two stories in one email, but unlimited stories are allowed for each author. Just send them two at a time, per email. This is our fifth year, and this year's theme words are PAPER and WEIGHT. As before, I will put the winners' photos and their winning titles on the website in December.
This week, author D.A. Cairns was kind enough to post a guest blog (by me!) on his site. I shared much of my sponsor/judge process for writing contests. Read about it at dacairns.com.au/blog/f/i-love-sponsoring-writing-contests.
For my birthday in August, I saved up the money to attend the first ever RomanceLahoma Conference in Oklahoma City. I wasn't about to miss the first one. We had a record-breaking heat wave going through, and my newish car didn't have air conditioning, so I drove out early Friday morning and returned super-late on Saturday night. For two whole days between those travels, I enjoyed catching up with authors I haven't seen in a while and making new friends too. And boy, did they have some great speakers and lessons! I'm looking forward to the next one.
Next weekend, we will miss the White County Creative Writers Conference (WCCW), which is not normal for us, but we're planning to be back next year. We've been trying to buy cars, air conditioners, and more. If you make it out to the conference, tell them I sent you, so they'll know I'm still thinking of them.
In October, I'll be teaching how to cut your word count while making your story stronger at the Craft of Writing Conference (CWC), in Tulsa, Oklahoma. I hope to see you there!
I am trying to get some books published in the coming weeks. I'll let you know when they are out.
I'm also planning to start a new email list. I haven't had one of those in five or six years, maybe more. I will only be sending updates when I publish something, or if I want to share coming events, so I won't be plugging up your inbox with daily--or even weekly--spam mails, like some folks. I know you have important things to do with your time, but you won't forget me. That means a lot.
If you haven't subscribed to Writers Monthly PDF e-magazine, please do. (Subscription info at website.) We are a young publication, and we work hard to bring writers great content and news. We are always looking for short fiction and poems to publish too.
That's all the news I'm sharing today. Seems like a lot more than I thought I had to say. I hope you'll check out all the links I posted in this update, and stay tuned for new books and ebooks from me before the year ends.
~ ~ ~ ~ ~ ~ ~ ~ ~ ~
2023 - June 9th
I must have started twenty updates for this page since the New Year, but I never finished them. Finally, this one is happening.
Over the winter, I organized my LINKS page by listing the conferences by state, and my 2023 SCHEDULE is updated too. I also published four more short story e-books: On Thin Ice, Life Grows On, Ragan's Reign, and Life Sucks.
In January, my first light romance was published (under the pen name of Lacey Janes) in Writers Monthly PDF. If you'd like a copy, email me, and I'll be glad to send one to you.
Congratulations to Gary Breezeel for winning first place in my La Viness Living Mystery contest at the Arkansas Writers Conference. Unfortunately, we had to miss it for the first time in years, but there was a "gold" lining. I had entered two of the contests. One entry required my attendance at the conference, so it had to be disqualified. However, the other story won first place in its contest. Yay!
I'll be speaking at the East Texas Writers Guild Conference in Tyler, Texas, on Saturday, July 15th. Others who are scheduled to speak at the event are Maya Bethany Golden, Jodi Thompson, and also Brad Maule of General Hospital.
Although I'm still sponsoring my contests at White County Creative Writers Conference and Ozark Creative Writers Conference, I will miss both events this year. (I will miss so many good friends this year!) Since it's right before my birthday, I'm hoping to celebrate by attending RomanceLahoma instead. (Don't worry, y'all. I'll be back to my normal conference schedule next year. AWC and WCCW are "family" to us.)
I've also accepted an invitation to speak at the Craft of Writing Conference in Tulsa, Oklahoma, on Saturday, October 21st.
It's almost time to begin submitting your short stories for my La Viness Short Story Writing Contest. Submissions will be accepted from July 1st through August 31st. Visit the website for more information. I hope to see more out-of-the-box ideas again this year.
While you're writing, don't forget to enter my contests at White County Creative Writers Conference and Ozark Creative Writers Conference. I'm always looking for some great short stories to read, and I love giving awards to those who work hard for them!
And, of course, I'm working hard to finish some short story e-books, paperbacks, one or two coloring books, and more this year.
Keep on learning, polishing, and publishing!
~ ~ ~ ~ ~ ~ ~ ~ ~ ~
2022 - December 16th
The last few weeks have been exciting. On Black Friday weekend—or was it Cyber Monday? Anyway, I bought a new laptop, but I had to finish a few projects before turning it on. In just a few hours, I will be pushing that ON button to start a new chapter of my future. I'm nervous and excited, all at once.
The fourth annual La Viness Short Story Writing Contest has come to an end. This year's submissions were more creative and polished than all the years past. Each year, picking the winners gets harder as writers grow in their skills and more writers find the contest. I'm thankful for my secret judges who help me select the most polished stories. This year's winners have been selected and will be listed in the January 2023 issue of Writers Monthly PDF. In the meantime, their photos are being uploaded on the website as they are sent to me. Congratulations to all of my winners!
I now have five short story ebooks available. These have all been previously published elsewhere, such as anthologies, magazines, or online. You can find them at Amazon for 99 cents each, orget them FREE at Smashwords before January 1st, 2023.
Just in case you missed last month's updates, My First Place winner in the Yorkshire Publishing Contest was published on their website. You can read "Milky Way" (for FREE) at yorkshirepublishing.com/writing-contest-winners.
I love creating fun and games material and educational things. Originally, I planned to have my children's Christmas coloring book out before December. Well, it's not going to happen as early as I would have liked, but this fun holiday coloring book is getting close to publication. I'm looking forward to having it on the market. I also have an adult coloring book that is nearing publication. All of the art work (in both books) is mine. I have enjoyed designing these pages. Here's a freebie page to print and color.


Lacey Janes (my romance pseudonym) is about to have her first light romance flash fiction published in the January 2023 issue of Writers Monthly PDF. And in the new year, I plan to have some book-length romances from her new series.
I am about to submit a story for an upcoming 2023 anthology. I hope it is accepted.
Stay warm and dry in this bitter winter weather that is moving through the country. Don't forget to turn your hot and cold water on to prevent your pipes from freezing up. We always let both temps flow at a tiny stream to keep them from freezing up. It makes a bigger water bill, yes. However, it's cheaper to pay for some extra water usage than it is to pay for broken pipes, the outrageous amount of water that escapes when the busted pipes thaw, and any repairs to ruined floors, furniture, and other things.
You guys have a very merry Christmas, or whatever you celebrate!
~ ~ ~ ~ ~ ~ ~ ~ ~ ~
2022 - November 5th
This summer, I won FIRST PLACE in a prose contest (held by Yorkshire Publishing) with my story about a dog's life during the pandemic. In September, it was published on their website. You can read "Milky Way" at yorkshirepublishing.com/writing-contest-winners.
I spent the weekend of October 21st through 23rd with a bunch of Kansas authors at the Kansas Authors Conference in Lawrence, Kansas. I met some wonderful authors, taught two sessions, enjoyed some great music, and had the most delicious dinner of all the conferences I've attended this year. It was rather windy during the conference, but the wind picked up even more on my way home. In my tiny, lightweight car, I had to slow down to prevent being blown off the highway. What an adventure!
After I returned home, more of my short story ebooks were published. I now have five published: Absent Reality, Life Grows On, Ragan's Reign, On Thin Ice, and Life Sucks on sale for 99 cents each at my Amazon page.
I hope to have more books and ebooks published by the end of the year. My husband, Gene, should have a couple published, also.
During November and December, I am offering a holiday editing special for folks who write flash fiction and short stories. Over that period, my minimum rate for short stories drops to $10 for up to 1200 words. Everything above that is a penny per word. Let's get your work polished!
Happy Holidays to all my writer and reader friends!
~ ~ ~ ~ ~ ~ ~ ~ ~ ~
2022 - October 11th
October is always a busy month for me. This year is no exception. I've been judging contest entries, writing feedback for the authors of one contest, preparing to attend one conference and speak at another, and polishing multiple e-books to make available this month. These are some of my scary stories of the past. They have been published in anthologies a few years ago. It's time to publish them as e-books for the rest of my fans. This week, the first one went live: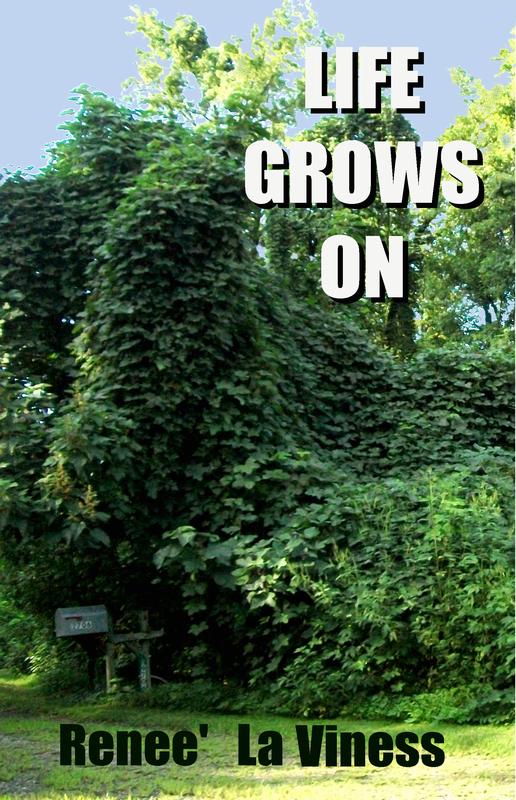 Ozark Creative Writers Conference is this weekend. I had to miss it last year because I was having a double bypass heart surgery. Since the conference was canceled the year prior, it means I've been two years without an OCW fix, so I'm more than ready to see my friends at Eureka Springs, Arkansas, this weekend!

Next weekend, on the 21st through 23rd, I will be in Lawrence, Kansas, for the Kansas Authors Club Convention, where I'm scheduled to lead two sessions: 1. Saturday, 11:15 – noon — "Editing: Less Equals More," and 2. Sunday, 9:30 – 10:15 am — How to Find or Create Critique Groups and Survive Them Until You Love Them." I'm rather passionate about both of these subjects, so I hope you'll be there to share my passion!

This year, I'm not doing NaNoWriMo. I've decided to spend some time editing, instead. For November and December, I'm offering a super-special minimum rate on editing. For flash fiction, short stories, and children's books up to 12,000 words, I'm offering a low minimum rate of only $10.00! (I normally charge a minimum of $20 per story.) Let's aim to polish your story and get you published!

I hope to see you at one of the conferences listed above. Be sure to follow me on my Amazon Author Page, so you'll receive a notice of all my upcoming publications. I have more creepy stories for October e-books, and I'm working on a writing how-to book that I hope to have published in early 2023. And don't forget to snag a copy of Life Grows On. I hope you enjoy it and will leave a review.

~ ~ ~ ~ ~ ~ ~ ~ ~ ~

2022 - July 5th

We took the grandkids to North Little Rock for the Arkansas Writers Conference on the first weekend in June. We had a wonderful time and won a few awards.

The day after the conference, June 5th, my mother moved quietly from this life to the next. The next two weeks were a blur. I don't remember much from that busy time. But life moves on, and so we adapt.

A few days later, I was asked to speak at the Kansas Authors Club Convention, which will be October 21st through 23rd. I will present two subjects. One is about editing, and the other is about critique groups. I may also be part of an interactive session. This is my first time there. I hope to see some familiar faces, too. If you're close enough, please join me. Let's enjoy the conference together.

The submission window is open for my annual writing contest...



We are accepting entries until 11:59 pm on August 31st, 2022, and you may enter as many times as you like. This year's theme words are DRAW and BRIDGE. First place wins $100 USD. Click on the image link above to visit the website and learn more. Good luck to everyone who enters!

Gene and I finally decided we're ready to upgrade our flip phones . . . to newer flip phones. We are trying out a different brand, but we're not liking it and may switch back to the Kyocera brand. We've used Kyocera phones for the past few years. It's hard to beat them for sturdiness and reliability.

I'm writing stories to enter in more contests, and I'm also working to get more items published this year. Watch for them on my Amazon Author Page.

Remember – If you attend a writers conference I'm at, don't be afraid to come hang out with me. We can support each other and learn together.

~ ~ ~ ~ ~ ~ ~ ~ ~ ~

2022 - May 25th

After trying to help everyone else for the past ten years, I'm using 2022 to fast-forward my own projects. I have been creating different types of journals, drawing the images and working on the placement of the interior content. While it may not be a story or an instructional writing, it is an artistic endeavor, as well as the intent to help folks with useful journals. I'm also creating a couple of coloring books. It takes time to figure out what objects I want in them, then draw and organize those images. Once I get these finished, I'll try to start publishing more of my short stories, etc. I have a lot of things that are a.l.m.o.s.t ready. I just haven't had time to format them.

In March, we were able to have our first Meet the Publishers! event in three years. It was a huge success for being one of the first events after the COVID restrictions were beginning to let up.

In April, I was one of the presenters for the Read.Write.Share. Writers Conference. We kept it online again, but we're hoping to bring it in person, next year. We have missed the personal connections. The virtual conferences have been good, but not the same.

School finally let out in May. I'm looking forward to some quality time with the grandkids staying over for the summer, and them attending writers' conferences with me. They are a lot of fun to travel with. We sing, work puzzles, read, study different subjects, and practice reading maps and navigating.

After 10 years of faithful support and membership with NaNoWriMo, I've removed all my content from their site and cancelled my membership due to their decision to support political stances that are unrelated to the field of writing. On the bright side, I have learned I can write 50,000 words in 30 days, and I don't need them to help me do it. I am also capable of making my own political contributions.

We just finished judging one of my contests. I'm anxious to see who wrote the stories we chose. I have a couple of new judges I believe will be very good at this. Almost all of them are in different states, so they do not know who the others are, which makes them unable to influence each others' scoring process.

I have a new workshop I plan to offer later this summer. It's focused on cutting the excess for short stories or other word count limitations; making the story stronger by cutting the fluff. Let me know if you're in the Tulsa area and interested in attending. I may hold it on a weekday evening and on a Saturday. I haven't decided yet.

Since the surgery, I'm having to work harder to get my weight and blood pressure down. This takes up more time than before, but the results should be a thrill. I'm naturally energetic, but these past couple of years have been hard to pull through after having COVID twice, then the heart surgery. But I don't give up easily, so I'm working hard to get back to being the me I want to be.

May all your 2022 writing projects be successful!

~ ~ ~ ~ ~ ~ ~ ~ ~ ~

2022 - March 25th

This year's theme to my annual writing contest will be announced on April 2nd, 2022. Watch for the update, so you can begin writing your short stories. We look forward to this year's entries. Here's a link: La Viness Short Story Writing Contest

Drum roll, please... After two years off, due to COVID restrictions and closures, MEET THE PUBLISHERS! is back. I hope to see you there tomorrow. We have a couple of new publishers you will want to meet.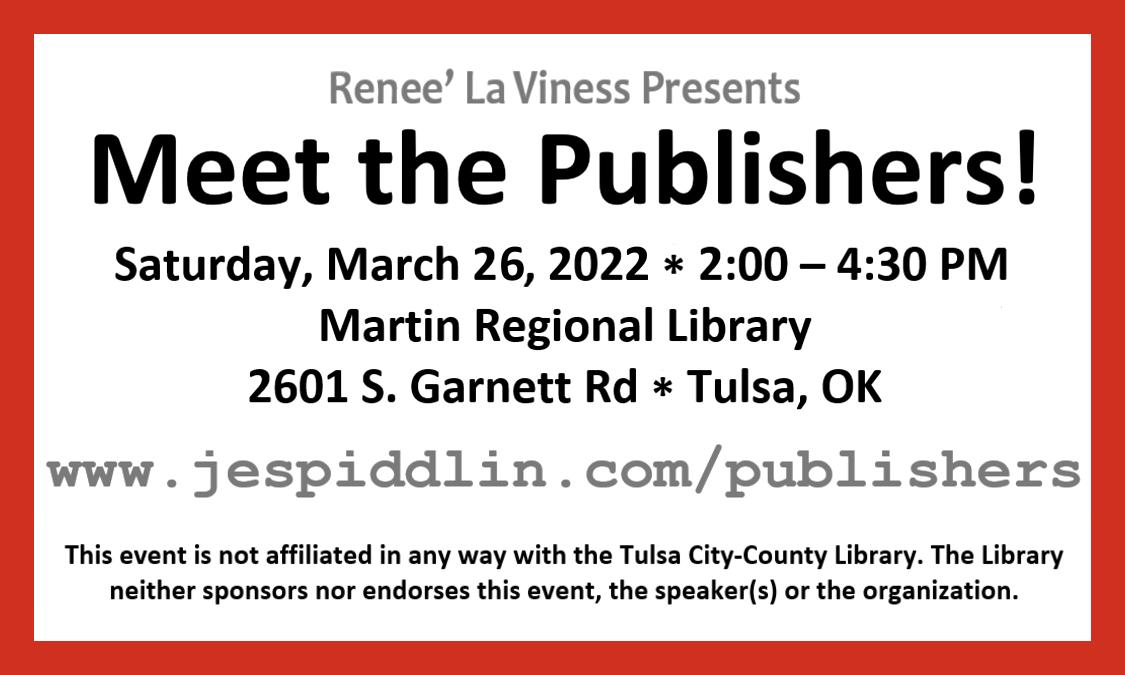 ~ ~ ~ ~ ~ ~ ~ ~ ~ ~
2021 - December 4th
The La Viness Short Story Writing Contest winners have been chosen and posted on the website at www.jespiddlin.com/writingcontest. We had some very competitive entries this year. It was a pleasure to read all the stories.
For the 2022 writing contest, we are asking folks to help us choose the theme. The information is at the contest website. I hope you'll put in your vote for the best theme ideas.
Merry Christmas and Happy New Year to all our family and friends. May your bodies be healthy, your lives be happy, and your financial accounts be full and overflowing with more than enough funds to live comfortably.
~ ~ ~ ~ ~ ~ ~ ~ ~ ~
2021 - October 27th
What a change in pace this year has been! A few days after I posted my previous update, my husband and I were diagnosed with COVID-19. Afterward, neither of us rebounded well. Our old dog caught it from us, then died about a month after she recovered.
Our energy was zapped and recovery from the virus was slow. In early October, I wound up in the hospital for open-heart surgery. I never saw that one coming.
I had two more in-person conferences planned for my year, but I had to miss them both. I was supposed to teach a class on writing short stories and flash fiction at the last one; however, I returned home from the hospital on the day before, in no condition to go anywhere but bed. I love sharing tips on writing, and I enjoy my conferences. I felt so cheated.
I've only been home a couple of weeks, and I have a long way to go before I can return to my normal lifestyle. I will be home-bound for most of the rest of 2021. But I have great plans for this time at home, and in 2022, I plan to be going strong again.
Are you planning to participate in NaNoWriMo this year? Even if you're not writing a novel, you can write a bundle of short stories, your autobiography, your family history, or any number of things. If you've never done it, you must at least consider trying. I had only intended to write for children, no novels. But I attempted (and won) NaNoWriMo my first year. It was such a rewarding experience! I learned so much about writing and strongly improved my own skills. If you do participate, don't give up on yourself. Hang in there and write when you can. Be proud of whatever you accomplish, whether you win or not.
Around the beginning of December, I will name the winners of this year's annual LaViness Short Story Writing Contest. I'm looking forward to seeing who the winners are. I created this contest to reward authors who go the extra mile to polish their stories before submitting. My hope is for it to one day be a popular award that is regarded as a well-recognized label of excellence.
I hope your year has been pleasant despite all the negative things going on in the world. I am looking forward to my time on these projects and the upcoming year.
~ ~ ~ ~ ~ ~ ~ ~ ~ ~
2021 - July 10th
I've written many blogs for this page since January first, but when I finished each one, I realized it needed to be put in the emagazine, or sent to the Tulsa NightWriters, or somewhere else. So my page hasn't been updated in way too long. (Sorry about that!) Here is what's been going on this year...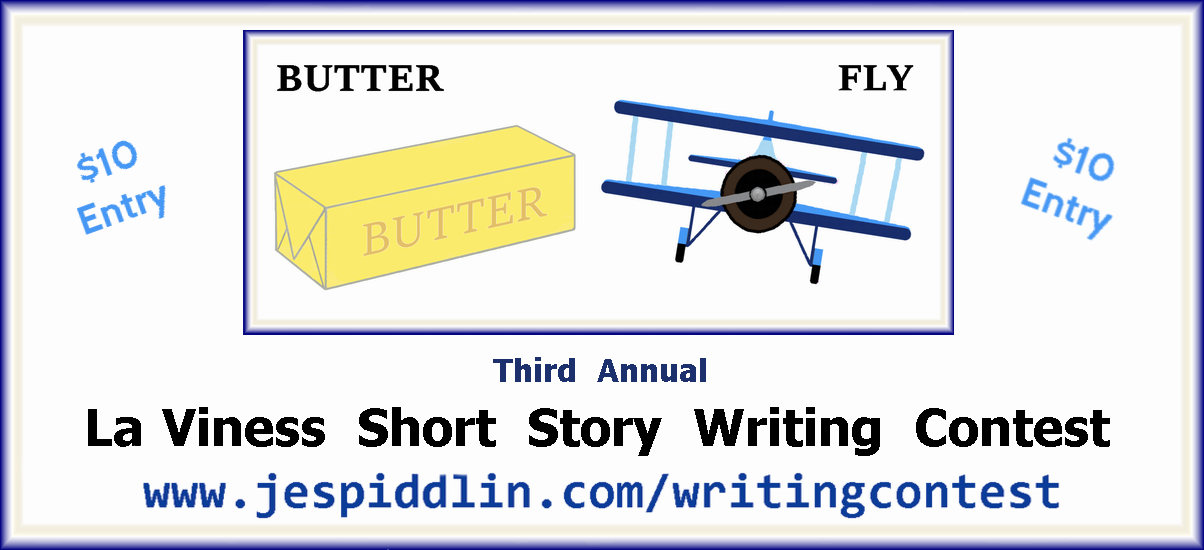 My annual writing contest opened for submissions at the beginning of July and the deadline is August 31st. Check it out at https://www.jespiddlin.com/writingcontest


Another anthology, Winning Writers' Waltz, has been published with some of my words inside. This collector's item is full of contest-winning stories, others by Arkansas Writers Hall of Famers, and more. Mine is an article about entering contests. My husband and one of our granddaughters have stories in it, also. The book has nearly 500 pages and you are welcome to purchase copies at https://arkansaswritersconference.com/anthology

Also during the Arkansas Writers Conference, our eleven-year-old grandson (the one we lovingly call I-Don't-Want-To-Be-A-Writer) won First Place with a story he wrote. It was his first time to win a writing award. We are rather proud of him. That makes two of our grandchildren who have won First Place writing awards.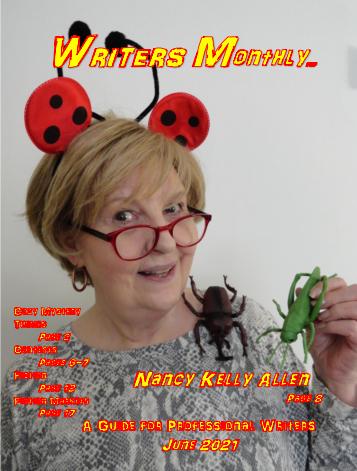 Writers Monthly PDF, a new emagazine, started at the beginning of the year, and I'm grateful to be part of it. Every month, you'll find at least one article in my name. I've also been promoted to advertising executive, which will offer many creative opportunities. So far, we've had exciting cover stories with authors such as: Meg Welch Dendler, Lisbeth L McCarty, Maria Hoskins, Renee' La Viness, James Gabel, and Nancy Kelly Allen, and we have more to come! We also buy short fiction and poetry. Details on submissions, advertising, and subscription information can be found on our website at https://www.jespiddlin.net/writersmonthly.

It's nice attending conferences in person again, after last year with COVID-19. On my SCHEDULE page, I've got a great list of conferences I plan to attend this year. I've had a wonderful time attending both in-person and virtual conferences, so far.

Due to COVID-19, two of our writing critique groups stopped meeting in December, but we resumed in February or March. Both groups currently meet at a local restaurant with a room that's walled off from the rest of the place. We still wipe the tables with bleach-water before we start our meetings.

I would be totally lost without my critique groups. I've learned so much from them. With their help, I've won many contest awards and had my work published in many anthologies. If you are not already involved with a critique group, do yourself a favor and join one, or start your own if you can't find one you like.

~ ~ ~ ~ ~ ~ ~ ~ ~ ~

2020 - December 7th

Today is the big day! Winners have been announced for my 2nd Annual La Viness Short Story Writing Contest: WATER FALL. Click here to see if you know the winners.

Anthologies make great Christmas gifts for readers. More of my stories have been published in anthologies this year. Here's where to snag a copy of each one. They make great gifts, too! I have a story and a parody in the last one.

Writing our Lives Southern Anthology, Volume III
The Vault of Terror: Tales to Tell, Volume 3
From Behind the Mask

There's one more that started up this year, but it will probably be published next year. I'll let you know when that one comes out.

You'll want to subscribe to Writers Monthly emagazine that's coming out in 2021. It's only $12 a year! You'll find Cozy Mystery writing tips from me and other great information from a few of my friends. As soon as we have a website for you to find all the info in one place, I'll post a link here, so it's easy to find. I'm looking forward to your feedback. If you want to sign up before the January issue is released, send me an email!

For me, this year has been full to overflowing with changes and isolation. I suppose it has been that way for most of us. I attended only two of the normal five or more conferences, but didn't seem to save any money from not traveling. How did that happen?

We stayed home from almost everything we normally would have done, but somehow, there has been less spare time.

By now, I should have at least ten or fifteen short stories to send for contests, next year. But, instead of using NaNoWriMo to write a bunch of short stories, I used it to create a base for at least ten to fifteen novelettes, or possibly novellas in a series of cozy, seasoned romances. After meeting a few of these folks on paper, I'm sold! I'd live in that little town any day!

In the first book...
Robin had a stroke three years ago, but she's fine now. She wants to move out of her son's home and be self-sufficent again. When her son objects, she takes charge of her life and moves forward anyway. But life isn't the same as it was in her teen years. Can she reach her goal, or is it too much?

Now that you've reached the last paragraph of today's update, I hope you'll scroll back up and check out the winners of my annual contest AND buy a few of those anthologies for Christmas gifts. Check 'em out to see who the authors are. You might know some of them! Each book has great stories inside. Thanks!

~ ~ ~ ~ ~ ~ ~ ~ ~ ~

2020 - October 1st

Most of you know I am a writer, instructor, speaker, organizer, school volunteer, and grandparent. However, you may not know that I am also a family historian. I used to organize annual family reunions for different branches of my family. As I regain my health after heart attacks and cancer (much slower than I had expected), I hope to start them back up. Until then, I am investing more and more time in my love for preserving my family history.

With this love of the past and my ancestors comes a serious responsibility: remembrance. I am active on Findagrave.com and I hope, one day, to afford to be a member of Ancestry.com again. I am also active on other sites. For the most part, you can find me listed as JesPiddlin. Sometimes, I use my real name, too.

But, in all these things I do to help others remember our ancestors, there is one troubling thing that comes to mind...

Cemeteries.

They serve multiple purposes. For some, they serve only as a final resting place. For many, visiting the graves of loved ones helps them deal with their grief by talking to them or simply being able to leave flowers and other items that show how much they are missed. Occasionally, when someone has been cremated and scattered, a marker is still placed in their honor for the living family members who need a place to "meet with" or honor their ancestor, or just for those who are searching for that ancestor's records. And let's not forget, cemeteries serve as a great source of inspiration for authors, too!

But, are our schools teaching our children about the purposes and needs of our cemeteries?

"Needs?" you might ask. "What needs can dead people have?"

They require lawn care, so the living folks can visit the graves of loved ones without fearing snakes, ticks, chiggers, or wild animals. Since no living humans reside there, some of these "things" are going to happen anyway, but lawn care helps minimize those threats.

They sometimes require security measures such as fences or more.

Some require utilities such as lighting (security) or water for multiple purposes.

Most cemeteries have someone to keep track of who is buried when and where, and who bought which plot, etc.

And there may be many other needs.

Many or all of these requirements cost money. Where does that money come from? The "residents" are not gainfully employed, and they do not grow money. Somebody has to pay the costs. Many cemeteries organize family members into boards that handle these things for us. But, even if that board is made of volunteers, they will require money to help them take proper care of our buried loved ones.

This is something we should teach our children and grandchildren. They need to understand that our deceased ancestors require a little help from the living to pay for their "needs." If these cemeteries are not funded by donations, they will have to begin charging families for "memberships" or some other kind of annual upkeep fee. Some probably do this, already, or they charge enough to pay for a few years of upkeep when they sell the space. But years after they are full, they will still need care.

If each cemetery "resident" had one person who paid just $20 to $50 a year, most of our cemeteries could be well cared for. Some cemeteries could even create a "trust" fund that supplies their needs for years into the future.

Once or twice a year, take your kids or grandkids through a cemetery to see the family gravestones. Even if your family is buried far away, teaching our youth that those gravestones represent someone's deceased family member will help them understand. Explain how the markers help so many people just by being there, but they have "needs" that cost money. Help the kids contact the cemetery to find out how they fund the care-taking, then give them twenty dollars to donate to the cemetery each year. These activities will help them remember how important it is.

If your family is buried in a small local cemetery, have the kids help with cleaning up the grave sites. Maybe they can do some weed trimming, plant some pretty flowers, build a few nice benches for visitors, or mow.

Showing our future generations HOW to care for our ancestors will help them remember how important it is. Help them find out who is in charge of keeping the records and care-taking, and see if they accept donations to help with the upkeep. Encourage them to start a cemetery beautification project with area kids who also need to learn about the "needs" of our deceased ancestors. Let's educate our younger generations about the responsibility we have to protect and care for cemeteries, so our living family can remember and honor our loved ones of the past.

Never assume your children are being taught anything. Share all you know, because they may not learn it anywhere else. Too many of us assume they are learning these things, but we didn't learn everything we know from school. A lot of it came from our parents, friends, and others. This is a great opportunity to be that parent or grandparent who helps your child learn things, too. You will both be glad you did.

~ ~ ~ ~ ~ ~ ~ ~ ~ ~

2020-August 29th

Update on the 2nd Annual La Viness Short Story Writing Contest:

In this year's contest, we are accepting both snail mail AND email submissions. So, you may submit in whichever way you prefer. Payment is easy, too.

Also, we have removed the 100-entry limit for this year's short story contest. If we get more than 100 entries, we'll be glad to deal with the load.

The deadline for submissions is Monday, August 31st, 2020, which means the time to submit is NOW.

Click on the contest ad below to visit the website where you'll find all the details you need to enter the contest. And please, help us share. More entries equals more money for the winners, so reach out to other writers with this news.

Good luck!

Also, Happy Birthday and Congratulations to my beautiful, sixteen-year-old granddaughter, Xaundra, who recently won FIRST PLACE in the Youth Poetry Contest at the Arkansas Writers Conference! Writing definitely runs in the family!

~ ~ ~ ~ ~ ~ ~ ~ ~ ~

2020 - June 27th

Ellipsis or Em Dash?

EXAMPLE
When the pace of your story is fast—and you need to interrupt it with an extra thought—the em dash is a much faster pause than a comma.

.
EXAMPLE
"I wish you wouldn't interrup—"

"But I can't wait!"

.
EXAMPLE
When the pace of your story is slow … and maybe … you need a pause that's slower … yes … much slower than a comma, the ellipsis is quite handy.

.
EXAMPLE
When a character's dialogue slowly trails off, and a period doesn't pause long enough…

.
The em dash and ellipsis should almost exclusively be used for internal or external dialogue. The same goes for a question mark or exclamation mark.

Narration is most often an unknown impartial voice that serves as background noise. It is the "glue" that fills the gaps and holds the story together. The reader knows it's there, but he shouldn't really notice it.

Narration offers important information. It can also speed up or slow down the pace of a story. However, it should use only periods and commas to prevent calling attention to itself. Other punctuation can be distracting. A surprising number of people aren't sure how to read the em dash, ellipsis, colon, or semicolon, so they might read it incorrectly or stop reading to figure it out. This is why writers are often told not to use them unless they are absolutely necessary.

Good writers strive to prevent confusion or distraction. They want readers to be glued to the story from beginning to end.

.
OTHER NEWS

My husband recently won FIRST PLACE in the Children's Fiction category of the annual Friends of the Tulsa City-County Library Adult Writing Contest! Click here to visit his website and learn more about him.

*

The 2nd Annual La Viness Short Story Writing Contest is already receiving submissions. We're only taking the first 100 entries this year, so don't wait until the last minute!

*

Two pieces of my work have recently been published in anthologies. One is a memoir, and one is a short story. Here are a couple of links:

Writing Our Lives: A Southern Storytellers Anthology, Volume III

~ ~ ~ ~ ~ ~ ~ ~ ~ ~

2020 - June 15th

Am I male or female?

I'm not sure why, but when I read a story, and I'm not told right away if the main character is male or female, I usually assume it is a male. So, I seem to read from a guy's point of view, unless otherwise directed. This works out in some stories, but when I read two or three pages of the story and THEN I find out the main character is a female, I have to start the whole story over, which is frustrating. So, I normally stop reading that story and move on to the next.

Yes, I move on, unless I'm editing the story or judging it for a contest. In that case, I take points away for the author not clueing me in right from the start.

Guys and gals just don't see things in the same way.

If a girl has a cat or dog in a story, it's usually a sweet little cuddly creature. Guys are more likely to be buddies with them, so the animals may take on a main character role. This goes for any other animals, too. Girls tend to fret over the sweet things or be afraid of them, and boys will talk to them out loud, as if they're going to respond.

Even a house is subject to male-female differences. A guy tends to see the house as a temporary location. It should serve his basic needs, and it has to be there when he needs it. But most women see a home as a place of comfort. It needs to look pleasant and be comforting. She needs to be able to cuddle up on the sofa and read a book. A guy needs a sofa to sit or sleep on. He doesn't care what it looks like, as long as it's not slimy or stinky. And when he's had an extra hard day at work, even that might not matter.

Now, before you get all fussy with your views on how we shouldn't stereotype our characters, you should know that I'm speaking about initial interpretation, ONLY. A character's gender should be identified in a very clear manner as soon as possible in a story. If you want to have a guy who acts more feminine, that's fine. Just be clear at the beginning that we are reading about a guy, so we can relate to him better as we learn more about him. Same goes for a female.

And what if the name is Lynn, or Mattie, or Sam? There are a lot of names that will not help the reader identify the character's gender. So, find a way to be clear, and make sure it's near the beginning of the story.

The next issue is making it clear. Since we're supposed to start our stories in the heat of a situation, how can we clearly identify the gender of our character without coming out and saying it is a woman? Even worse, what if it's written in first person? What gender is an "I" person? How do we make that clear right away?

Sometimes, you can let the character talk to himself: "OMG! I'm a guy. I'm not supposed to be afraid of a half-inch spider. If anyone finds out, I'll die. I'll just die!"

Other times, you can rely on stereotype: "It's just a mutt, Laura. Ya gotta be firm with 'em." Lou turned toward the German Shepherd. "Now, get on outta here! Get!"

And there's clothing: When the elevator doors closed, they grabbed the hem of Sam's dress. (If Sam's not a woman, you might want to make that clear pretty quick.)

Look for ways to help your readers instantly connect with your main character. It will make the beginning of your story much stronger and more believable if they don't have to keep on guessing until page two or three.

And remember – If you've submitted something to a publisher or a contest, you are losing points if it's not clear from the beginning.

~ ~ ~ ~ ~ ~ ~ ~ ~ ~

2020 - June 3rd

How many books do you have in you?

One thing serious book publishers are looking for is whether an author has more than one book in them. If you have a trilogy, that's great, but what's next? A trilogy will carry you for more than one book, but if you're a big hit, your readers will want more, and the publisher is expected to give more.

Do you have more? Are you an author that a publisher can sink their money into and get a good payback on, or are you an author who has only a few good words?

If you're a one-hit-wonder, then as soon as that book is done, the publisher has to look for another good author. That takes more time, and more time equals more cost.

Publishers are looking for authors they can invest in. They don't publish your books for free. They have people to pay. In many cases, those people only get paid when your books sell. That's what royalties are all about. But some entities, such as the printers, usually get paid up front. Where does that money come from? The publisher's bank account.

So, the publisher wants to know, "Are you worth that investment?"

How many books do you have in you?

~ ~ ~ ~ ~ ~ ~ ~ ~ ~

2020 - March 10th

Welcome to my new website. The old one got...old. I wanted something a little different. It's not quite perfect, but I'm working on it.

Please, take a little time to check out the site. Feel free to link to any of my pages. And thanks for stopping in. I hope to see you this year at a conference or other event on my schedule.

IMPORTANT NOTE: I always encourage writers to attend at least one conference each year, so they can learn more and connect with other writers. But, we all have a first time, and first times can be a little scary. So, if you are new to a conference and would like to hang out with me, just let me know. I'd love to have your company. I remember what it's like to be the newbie.

.

.

All images and text on this site, were created by JesPiddlin - copyright 2017 and forward.